Laboratory of carbohydrates and biocides named after Academician N. K. Kochetkov (№ 21)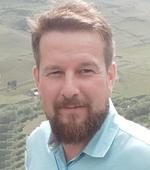 Chief: D.Sc. Vereshchagin Anatoly Nikolaevich
ORCID: 0000-0001-8675-4943 Researcher ID: M-4057-2016 h-index = 23
E-mail:
Phone:
Main directions of research
Bacterial Polysaccharides Study Group
Structure and application of cell wall and capsule polysaccharides of medically important bacteria (Escherichia, Shigella, Yersinia, Enterobacter, Acinetobacter) and phytopathogenic microorganisms (Pseudomonas, Pantoea, Pectobacterium).
Degradation mechanisms of bacterial polysaccharides by bacteriophage depolymerases — potential antibacterial agents.
Synthesis of conjugates based on oligosaccharide fragments of bacterial polysaccharides as potential vaccines.
Development of new methods for the structural analysis of natural complex carbohydrates.
Glycoinformatics group
The group's efforts are aimed on enriched carbohydrate science with all the power of modern computer technologies, providing scientists with easy access to data, creating services for generalizing knowledge, modeling glycomic objects and predicting their properties, and developing the information technologies necessary for this. Current areas of the work:
Biocide Study Group
Synthesis of new cationic biocides, in particular quaternary ammonium compounds (QACs), which have broad antibacterial, antifungal and antiviral effects;
Quantitative structure–activity relationship study of new type QACs, directed synthesis of target molecules;
Creation of new antiseptic formulations based on hit-compounds.
Selected publications of recent years