Laboratory of Catalysis by Absorbed Metals and Metal Oxides (N35)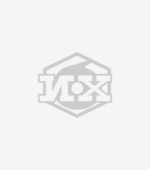 Chief: Alexandr Yu. Stakheev, Prof., Dsc (Chem.)
Main directions of research
Head: Alexandr Yu. Stakheev, Prof., Dsc (Chem.) (e-mail: stioc.ac.ru, tel. +7(499)137-14-54)
The laboratory was founded in 2006.

Main Results
Oxidative dehydrogenation of propane to propylene
A new method for the oxidative conversion of light alkanes to olefins with a catalyst operating in a cyclic mode was proposed. Chemically bound oxygen allowed suppressing undesirable side reactions of further oxidation of the target product – olefin, which entailed a substantial increase in selectivity (from 45-50% up to 75%). A Pt/ZnO/Al2O2 catalyst was designed that ensures performance of up to 300 g propylene/g cat ∙ hour.
Selective hydrogenation of acetylene and its derivatives                                                                                                                                                                                                                                                                                                                                                                                                                               
For the first time, palladium-zinc heteronuclear carboxylate complexes have been used as starting compounds for the preparation of bimetallic palladium catalysts Pd-Zn/Al2O2. The catalysts allow generating supported bimetallic nanoparticles in milder conditions and avoiding the segregation of components and distortion of the metal ratio determined by stoichiometry of initial heteronuclear carboxylate complexes. Selectivity of the Pd-Zn catalysts is 10-20% higher than that of conventional catalytic systems.
Nanoscale effects on total oxidation reactions
An integrated method was designed with a view to increase efficiency of supported platinum catalysts of total oxidation of volatile organic substances through optimizing platinum nanoparticle sizes and taking advantage of effects associated with metal-carrier interaction processes. The method allows 5-7-fold reduction of the noble metal content without a drop in catalyst performance.
"Bifunctional" zeolite catalysts of NOx selective catalytic reduction (SCR) at low temperatures
A new class of composite catalysts [Mn/Ce0.67Zr0.33O2 + FeBETA] was developed for removing nitrogen oxides from automative exhaust gases and flue gases from nitrogen production processes. Oxidation of NO to NO2 proceeds on Mn/Ce0.67Zr0.33O2 and SCR of NOx by ammonia on FeBETA. The catalysts ensure the efficient isolation of nitrogen oxides at 150-350ºC and have high hydrothermal stability.
Selective reduction of NOx by hydrocarbons on catalysts based on silver nanoparticles
A pioneering systematic research was performed to understand the impact of various parameters such as Ag and H2 concentration, and reaction temperature on Ag/Al2O3 activity in selective catalytic reduction of NOx by n-hexane in "mild" Н2-promotion conditions (i.e. with small Н2 amounts). Even ultra-small amounts of Н2 (1000 ppm) increase the reaction rate and decrease NOx reduction temperature approximately by 100° C, which results in an efficient removal of nitrogen oxides over a broad temperature range such as 175 — 400º С.
Selective hydrogenation of benzene in catalytic reforming products
A zeolite catalyst modified with Pd and Rh nanoparticles was designed for selective hydrogenation of benzene in catalytic reforming products. It enables a removal of up to 85-90% benzene accompanied by minor hydrogenation of the substituted aromatics (<12%), which meets the Euro-4 standard.
 Key research results of Laboratory for 2009-2013 are reported in 73 publications:
1 overview
24 papers (10 in foreign journals and 14 in Russian journals),
48 abstracts (42 abstracts of presentations at international conferences and 6 at Russian conferences).