Laboratory of Polymer Chemistry (N16)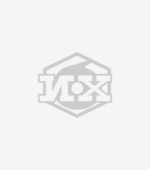 Chief: Alexei M. Sakharov, DSs (Chem.)
Main directions of research
Head: Alexei M. Sakharov, DSs (Chem.) (e-mail: as@zelinsky.ru, tel. +7(499)137-1353)
The laboratory was established in 1963 and headed by Prof. V.A. Ponomarenko, Associate Member Acad. Sc. (1963-1990) and Prof. S.P. Krukovsky (1991-2001).
Research areas and main results
New methods for the synthesis of fluoropolymers and oligomers with the predetermined structure and properties, mainly perfluoropolyethers, fluorine-containing heteroaromatic polymers and poly(fluoroorganosiloxanes), and manufacturing of materials on their basis.
Studies on co-polymerization of alkene oxides with CO2 for the synthesis of poly(alkylenecarbonates), a novel class of environmentally safe thermoplastics.
Development of new methods for the synthesis of low-density polymers of diverse structure for medical and engineering applications.