Laboratory of Polyunsaturated Compounds (N7)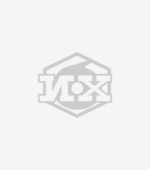 Chief: Prof. Vladimir V. Veselovsky, DSc
Main directions of research
Head: Prof. Vladimir V. Veselovsky, DSc (e-mail: vesioc.ac.ru, tel. +7(499)135-8854)
The laboratory was founded and headed by Prof. A.V. Semenovsky in 1971-1977, then, in 1978-1992, it was headed by Prof. A.M. Moiseenkov, Associate Member of RAS, and by DSc Natalia Ya. Grigoryeva in 1992-1995.
Research areas
Developing new methods of the directed synthesis of natural low-molecular bioregulators from various classes such as strobilurin antibiotics, (iso)prostane cyclopentanoids, steroid saponins, polyprenols, pest pheromones and their modified analogs as well as of precursors and auxiliary reagents for their preparation.
Main results
A new method of the stereoselective synthesis of strobilurine antibiotics.
A novel approach to the synthesis of natural cyclopentanoids of the isoprostane series.
A new facile synthesis of a precursor of anticancer steroidal saponin OSW-1.
A synthesis of new biologically active analogs of undecaprenylphosphate.