Laboratory of Carbocyclic Compounds (N10)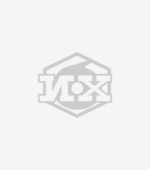 Main directions of research
Head: Yuri N. Bubnov, Full Member of RAS (e-mail: borioc.ac.ru, tel. +7(499)137-7319)


The laboratory was established in 1936 by Prof. M. A. Il'inskii, Hon. Memb. Acad. Sc., as Laboratory of Intermediates and Dyes (1936-1939). It was headed by Full Member of the Academy A.E. Porai-Koshits (1939-1949) and I.V. Obreimov (1949-1954). Prof. B.M. Mikhailov, Associated Member of Acad. Sc., headed it in 1954-1984 and exactly at that time Laboratory received its present name and specialization.
Research areas
Chemistry of organoboron compounds, their reactivity, and applications in the multi-purpose organic synthesis.
 Design of novel boron structures: unsaturated, cyclic and cage compounds.
 Development of "boron" methods of the organic synthesis.
 Synthesis of natural products and their analogs via organoboranes.
 Sigmatropic rearrangements of organoboranes, including borotropy.
Main results
Allylborated organic compounds with multiple bonds, allylboron-acetylene condensation, reductive mono- and trans-a,a'-diallylation of nitrogen heterocycles by allyl boranes, and a permanent allyl rearrangement in allylboranes were discovered.
 Using organoboranes, total syntheses of muscarin, ernanducin, (+)- and (-) CABOB, ipsenol, ipsidienol, dihydropinidine, epihydropinidine, indolisidins 1676B and 209D, pseudoheliotridane, remantadin, and derivatives of 1-boron- and 1-azaadamantane were performed.